What's the weather like in New Orleans?
July 6 2015 |
News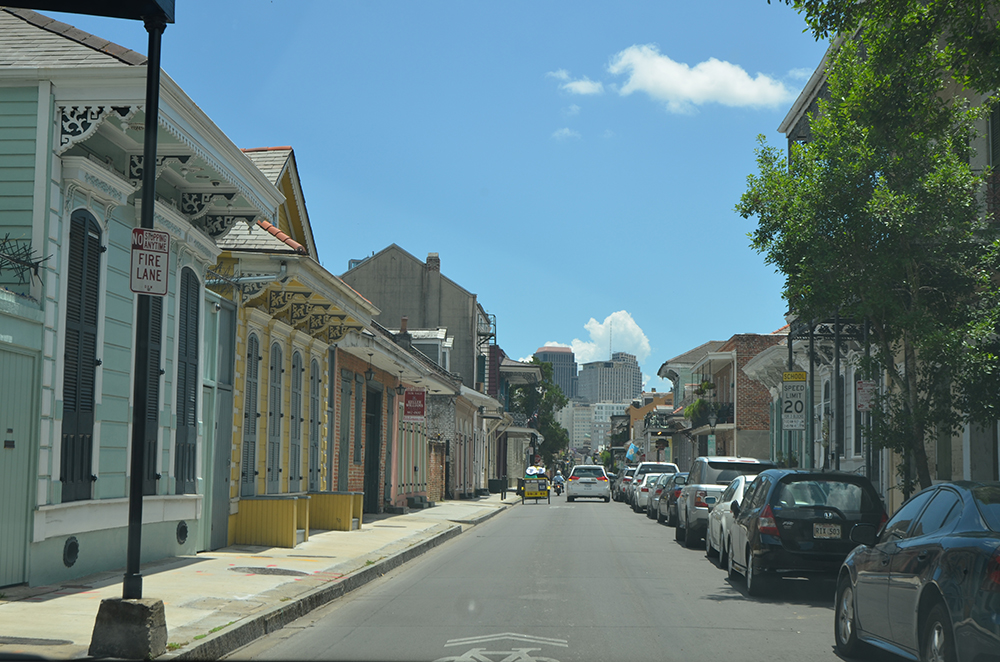 Right now, the weather is perfect here in New Orleans. Outside my window overlooking the French Quarter, I don't see one cloud in the sky Nothing but blue sky. The temperatures are perfect for opening up the windows and enjoying the fresh air. It's one of those days when I feel blessed to live in New Orleans.
One of the questions that we get a lot is what is the weather going to be like in….enter name of month here. Because of the amount of questions, I thought I might give you an idea of what the weather is like throughout the year in New Orleans.
Fall
Fall for us starts about mid-October. If you come before then, make sure to bring shorts, short sleeve shirts and flip flops for during the day. Right now, it's comfortable wearing jeans or long sleeves, but you can still get away with shorts. A couple weeks into November is when we usually get out first cold snap. After that, you'll need to pack a light jacket and sweaters for the evenings.
Winter
It doesn't really get cold until December. If you plan to come anytime between December and February, make sure to bring a winter jacket and maybe even throw a pair of gloves and a wool hat into the suitcase before you leave home. Unless you come here on the one day every five years when it snows, you don't have to worry about the fluffy white stuff. And don't worry, even if you do come here when it snows, it's usually just a dusting. Nothing like the crazy 3-4 feet of snow you can see back at home up north.
Spring (and Mardi Gras)
Spring comes with Mardi Gras in mid-February and lasts only until mid-April. If you're coming down for the Carnival season, you'll need to bring some warm clothes. However, there could also be some mild, comfortable days mixed in. I think it was my mom, who always said to dress in layers. This is the advice that I would share with you for Spring in New Orleans.
Summer
I'm not going to lie. It gets hot here in summer. If you're coming to visit between May and September, it will be hot and humid. Bring some cool, comfortable clothes. You get bonus points if you can find a way to bring a portable A/C with you as you walk through the city. It gets that hot during July and August. The good news is that there's always wants to do here and so much of it is in air conditioned buildings.
---