Make Us Your Home Base for Southern Decadence
August 15 2018 |
News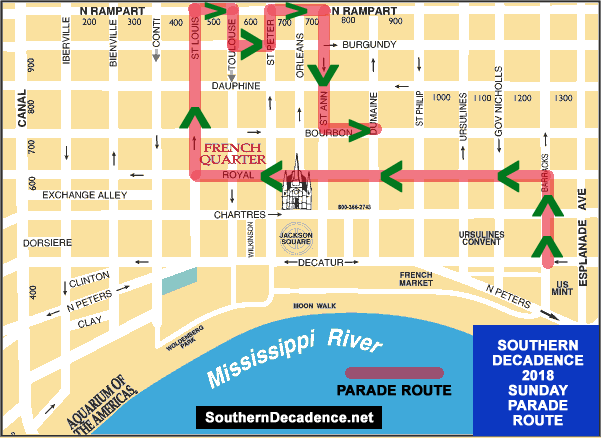 Southern Decadence, the largest LGBTQ event in the South, hits the French Quarter Labor Day Weekend. Make your reservations now at one of our fabulous hotels and be in the heart of what is sometimes called "Gay Mardi Gras." Book now!
Events include The Bourbon Street Extravaganza at 6:30 p.m. on Saturday September 1. This free outdoor concert in the 700 block of Bourbon Street features Deborah "Nobody's Supposed to Be Here" Cox, "Dreamgirls" star Jennifer Holliday, and Jeanie Tracy, the Queen of Southern Decadence. The crowd will go on for days so make sure you get there early.
Perhaps the highlight of the festival is The Grand Marshals' Walking Parade on September 2. The theme of the tricentennial year parade is "House of Bourbon - Unleash Your Beast." Be there to see 700 marchers in wild (sometimes revealing) costumes as well as New Orleans' favorite dance groups. The fun begins near the corner of Decatur and Barracks Streets at 2 p.m. and ends near the intersection of Bourbon and Dumaine Streets around 4 p.m.
Smaller events also take place all across the French Quarter. See southerndecadence.com for details.
---