A Dozen French Quarter Museums to Explore During Museum Month
July 12 2019 |
News
It can be argued that the entire French Quarter is a museum but here are some official institutions to visit during August (Museum Month). Ranging from important to quirky, they'll give you more insight into what makes New Orleans unique. And, in August, they'll give you a brief respite from the heat.
Book your hotel room now at Hotel Provincial, Hotel St. Marie or French Market Inn and go exploring this summer.
The Cabildo (701 Chartres/Jackson Square)
The Cabildo (pictured here at the left of the Cathedral) was the seat of the Spanish colonial government. The Sala Capitular ("Meeting Room") was the site of the signing of the Louisiana Purchase as well as many important court cases, including Plessy vs Ferguson (the "separate but equal" doctrine.) Come see more than 1,000 artifacts and works of art including The Battle of New Orleans by Eugène-Louis Lami, exquisite engravings by John James Audubon, Napoleon's death mask and more. The museum is the crown jewel of the Louisiana State Museum. Learn more.
The Presbytère (Jackson Square)
On the other side of the Cathedral is Presbytère, another member of the Louisiana State Museum family. You'll enjoy both of the two permanent exhibits: Mardi Gras: It's Carnival Time and Living with Hurricane's: Katrina and Beyond. If you've been to New Orleans before and passed up an opportunity to go inside, make this the year you make time. You'll be thinking about what you saw from years to come. Learn more.
1850 House (523 St. Ann Street/Jackson Square)
The 1850 house offers a peek into 19th century life in upper middle class New Orleans. Come see John Slidell's china, Old Paris porcelain, New Orleans silver and dozens of impressive paintings. Learn more.
New Orleans Pharmacy Museum (514 Chartres Street)
Jars filled with live leeches for bloodletting. Old-time bottles containing magical pills and elixirs. Surgical instruments your own doctor wouldn't even recognize. Welcome to the New Orleans Pharmacy Museum: a fascinating piece of New Orleans history on Rue Chartres. Learn more. Learn more.
The Historic New Orleans Collection (533 Royal Street)
The Historic New Orleans Collection (THNOC) is the perfect place to celebrate the city's Tricentennial. This summer's exhibits include New Orleans: Between Heaven and Hell, African Heritage of New Orleans: 300 Years in the Making, and The Anne and Dick Stephens Collection of Louisiana Decoys and Waterfowl. Learn more.
The New Orleans Jazz Museum in the Old U.S. Mint (400 Esplanade Avenue)
Louis Armstrong's first cornet. Fats Domino's piano. A 1917 disc of the first jazz recording ever made. These are just some of the treasures to behold at the Old U.S. Mint. Learn more.
Hermann-Grima House (820 St Louis Street)
One-third of the objects on display at the Hermann-Grima house actually belonged to either the Hermanns or the Grimas – everything from family portraits to Mrs. Hermann's tea set. Go back in time on a tour of this beautiful 19th-century home with its lovely courtyard. Learn more.
Gallier House (1132 Royal Street)
Prominent father and son architects James Gallier and James Gallier, Jr. (designers of Gallier Hall, the Pontalba Apartments, and the French Opera House, among other treasures) designed a home of their own on Royal Street. Every year, Gallier House participates in "Summer Dress" which keeps the house cool during the summer. Here's your chance to see how these amazing architects lived in the good old summertime. Learn more.
Mardi Gras Museum of Costumes and Culture (1010 Conti Street)
A major highlight of this museum is the "Costume Closet" where you can try on elaborate Mardi Gras costumes and take selfies. Current exhibits include King and Queen of the Krewe of Stars, featuring costumes worn by Soul Queen Irma Thomas and Al "Carnival Time" Johnson and costumes from the Treme Sidewalk Steppers. Learn more.
Irish Cultural Museum of New Orleans (933 Conti Street)
Learn the stories of the Irish priests, soldiers, businesspeople, philanthropists, and adventurers who helped make New Orleans New Orleans. Learn more.
Museum of Death (227 Dauphine Street)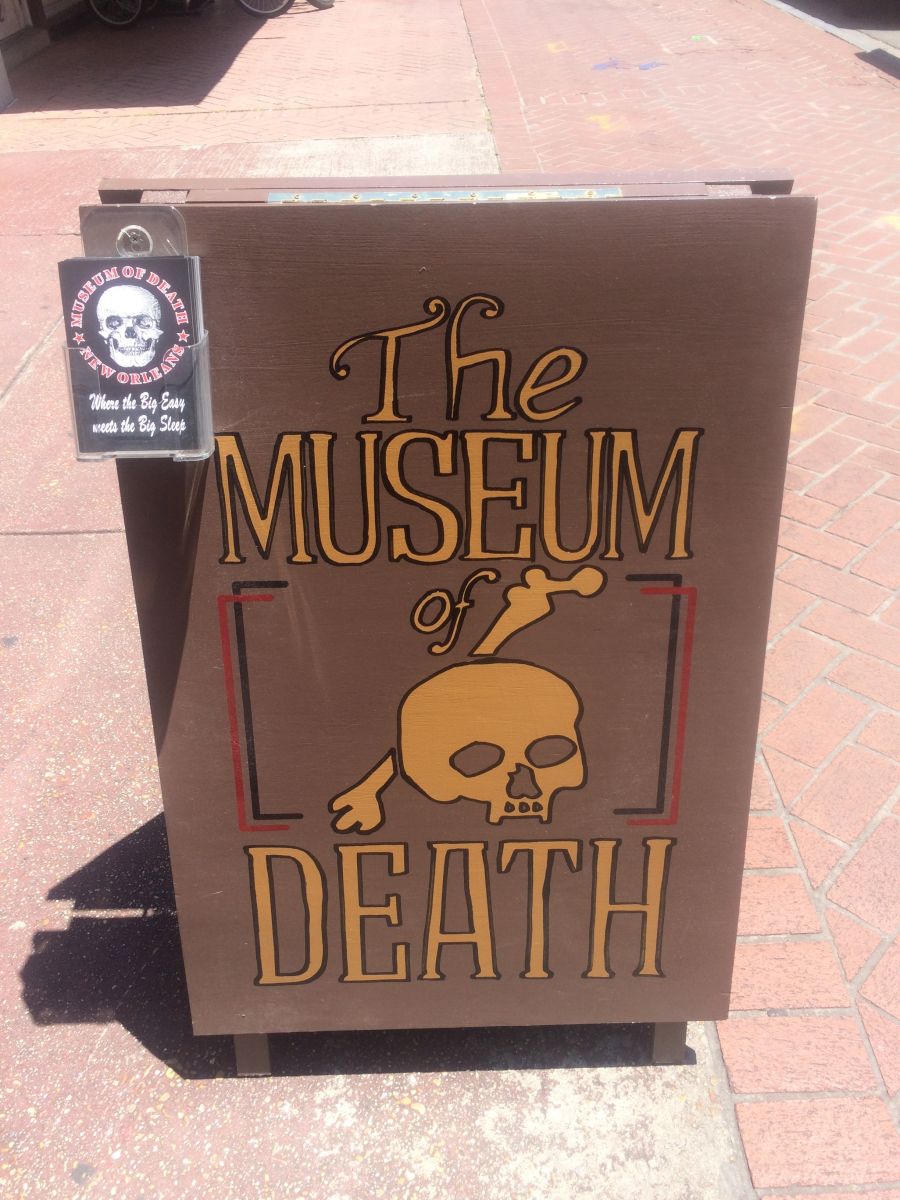 At this magnificent if somewhat macabre museum, you can see an original painting by "Killer Clown" John Wayne Gacy, a real shrunken head, the skeleton of an alligator dining on a human leg bone, and so much more to post about on your social feeds. Learn more.
Historic Voodoo Museum (724 Dumaine Street)
Zombies. Gris-gris. Sacrificial rituals. Oh, my! According to its website, The Historic Voodoo Museum, founded in 1972, is "a casual and curious experience intended to preserve the legacy of New Orlean's Voodoo history and culture." You're not in Kansas anymore, Toto. Learn more.
---